Doctors
Dr Helen M Corcoran

Doctor

MA BM BCh DCH DRCOG MRCGP Reg. 1989 (Oxford)
About

Dr Corcoran grew up in Newcastle-under-Lyme and studied Medicine at Oxford University, qualifying in 1989. She then completed GP training near Aylesbury. After two years as a volunteer doctor at Mutomo Mission Hospital in Kenya, she worked in General Practice in Buckinghamshire, before joining Merepark in 2000.

Her medical interests include prescribing and teaching medical students. When not at work she enjoys playing the violin, keeping fit and spending time with her family.

She is married to Sam who is an Accountant and a Cheshire East Councillor and they have two young daughters.
Dr Gwydion Rhys

Doctor

BSc(Hons) GlBiol MBChB PGA PgDip MRCGP Reg 2008
About

Originally from Aberystwyth in Wales, I most recently trained in Warwickshire and Staffordshire, and am currently doing research on musculoskeletal pain at Keele University.

I have a variety of medical interests, particularly dermatology. I'm excited about working with the team at Alsager and getting to know the area.

At weekends I enjoy gardening, woodworking and playing badminton. I'm currently enjoying looking after a new brood of chickens.
Dr Susan Pearson

Doctor

MB ChB DRCOG Reg. 1986 (Edinburgh)
About

Originally a "Lancashire lass", I graduated from Edinburgh University Medical School in 1986. Following a spell in a variety of specialities, including general medicine, emergency care (A&E), ENT as well as obstetrics and gynecology, I settled as a full time Partner in General Practice in Musselburgh, a small fishing village on the outskirts of Edinburgh where I remained for over 15yrs.
Dr Imogen Richardson

Doctor

BSc Medical Sciences (2004) MBchB Manchester (2007) MRCGP (2012)
About

Originally from Preston in Lancashire. I undertook my medical training at St Andrews University in Scotland and completed clinical training at Manchester University.

After graduating in 2007 I returned to Lancashire to work as a Junior Doctor completing a variety of placements that included A&E, Paediatrics, Gynaecology, Acute Medicine, Surgery, Psychiatry and Dermatology.

I moved to Staffordshire after meeting my partner Joe. I have worked as a GP in Biddulph and Leek before becoming a partner in Alsager.

I have an interest in Dermatology and Learning Disabilities and hope to develop in these areas in the future. I live with my partner Joe, one boisterous Labrador, four cats, several chickens and a lot of bees!

When I have time I enjoy sewing, knitting, gardening and playing the piano.
Dr Yazdan Zargham
GP Registrar
Nursing Staff
Advanced Nurse Practitioners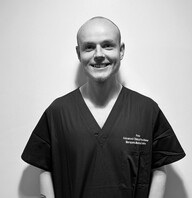 Pete

Advanced Clinical Practitioner
Victoria

Advanced Nurse Practitioner

MSc, BSc (Hons)
Debra

Advanced Nurse Practitioner
---
Nurses
---
Healthcare Assistants
Marie

Senior Healthcare Assistant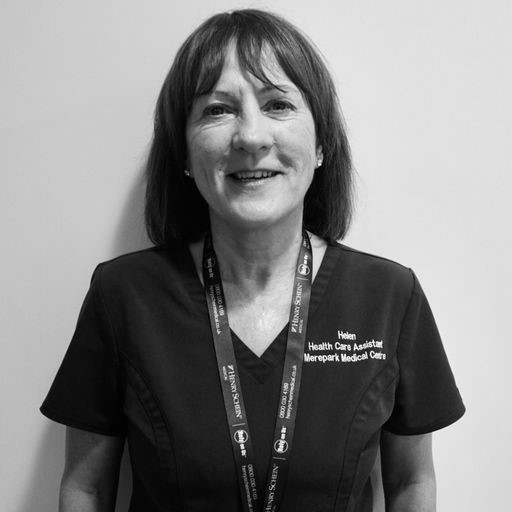 Helen

Healthcare Assistant
---
Clinical Pharmacists
Practice Team
Practice Management
Denise Smith

Practice Manager
Tracey

Operations Manager
Jess

Assistant Practice Manager
---
Reception
---
Care Co-ordinator
Jo

Care Coordinator
Admin Manager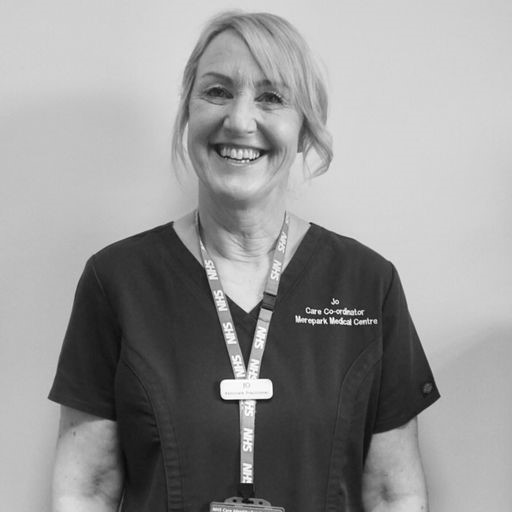 ---
Secretaries
---
Rachel

Read Coder

Communication Lead
Shellie

Social Prescriber
Training Practice
Merepark Medical Centre are a Training Practice.
We have a GP Registrar, a Foundation Doctor and we take medical students from Keele, Manchester & Buckingham (based at Crewe Campus) Medical Schools.